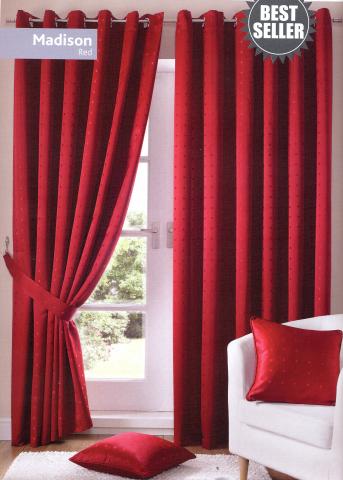 Curtains that are produced in quantity in standard sizes, they are normally fully lined in poly-cotton. Headings will vary.
 .
Standard sizes:- 1 pair(2) of curtains with widths of 46"[117cms], 66"[168cms]or 90"[229cms]
each curtain
Drop sizes of 54"[137cms], 72"[183cms] or 90"[229cms}.
                             .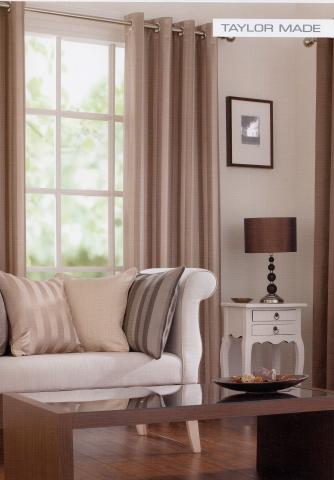 Samples of our Ready-Made Curtains.
Alterations for drop are available for a charge.
Madison [red] by 'Alan Symonds.
Maritime [blue] by 'Trendmost'
St. James Stripe by 'Trendmost'.
Ascot range by 'Trendmost'.